Adopting and Refining Kubernetes is a Team Sport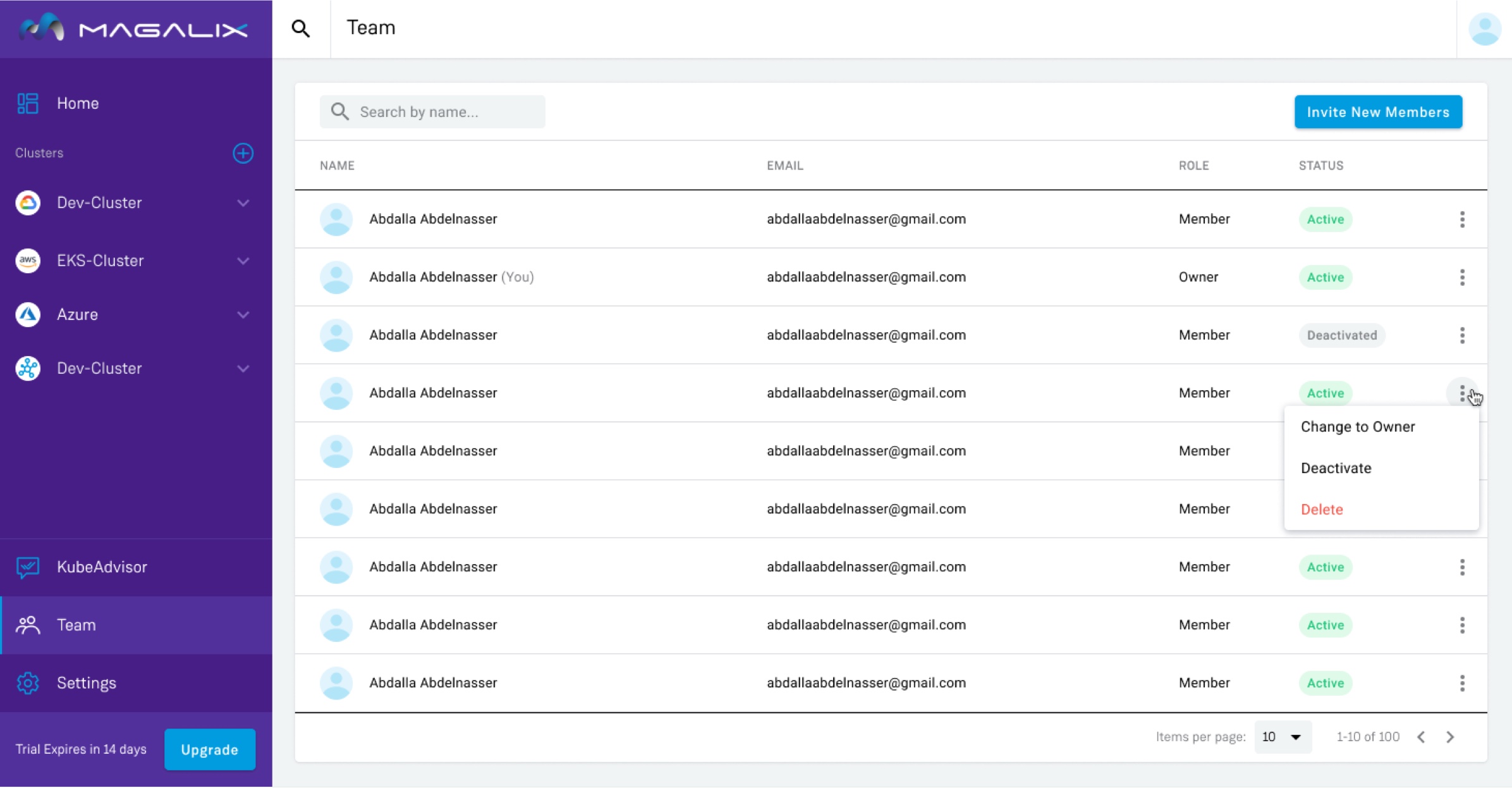 We'll help you divvy up the work. Assign ownership and tasks to team members directly from Magalix. We'll also send them actionable recommendations and insights for issues and improvements based on their responsibilities.
Track all optimizations with our full execution logs. Know when the changes were made, who performed them, and check the results of their automation.