The MITRE ATT&CK Matrix for Kubernetes is a knowledge base of techniques and tactics, indexed and broken down into detail the exact steps and methods attackers use to infiltrate the Kubernetes cluster.
An attacker usually strategizes how to infiltrate a cluster and perform damage by following the stages that entail an attack lifecycle. The attacker must progress through each of these stages for the attack to be successful.
The MITRE ATT&CK Framework is a great guideline to use when establishing a security baseline, helping security teams better understand how attackers exploit K8s-based environments and accordingly develop more effective practices against them.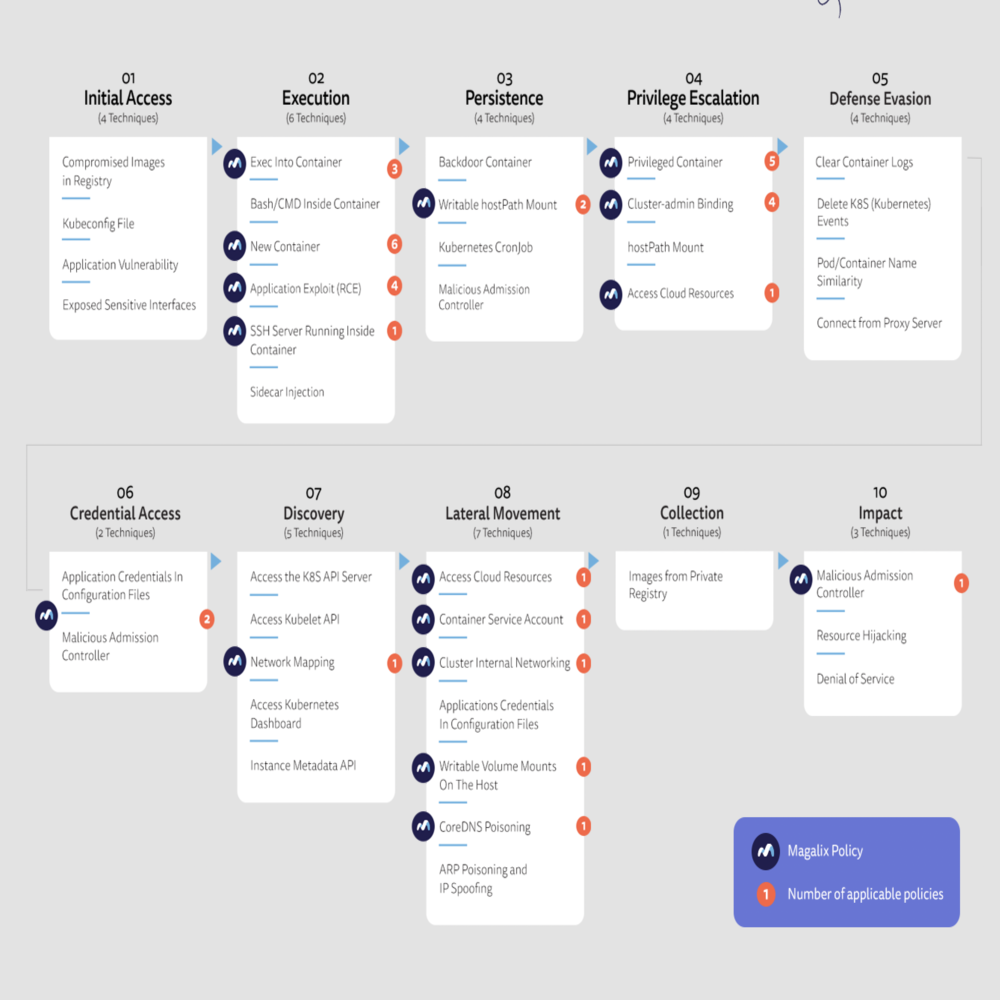 Magalix has mapped each ATT&CK technique to a Policy so you can validate your security posture against a predefined set of policies out of the box.