Running a reliable and effective cloud-native stack is the whole team's responsibility. You can invite team members to your Magalix account to share with them generated insights and dashboards.
Invite Users
You can invite as many users as you need without any additional cost. Click on the Team icon at the side navigation bar.
Include the email and full name. Invited users will receive an email inviting them to register at Magalix.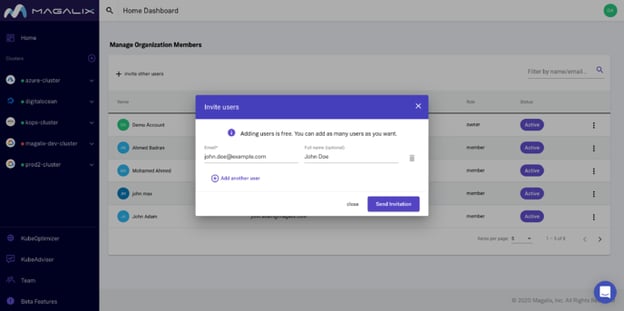 Notes:
Invited users must use the same email address they received the invitation in order to be added to your account.
We do not support yet a single user associated with multiple accounts. You will get an error message if one of the users is associated with another Magalix account.